Al Falah Medical Center provides Specialist Consultations in selected specialties.
Gynaecology
A female gynaecologist is available for consultation in antenatal care (pregnancy management, postnatal care and counseling. She also specializes in diagnosis and treatment of routine gynaecological problems.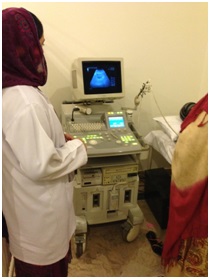 Ultrasonography
A qualified radiologist visits the facility on certain days of the week and administers specialized advice/treatment to the patients referred by the GP as well as gynaecologist.